NSFAS Application Latest News 7th January 2022
In todays latest nsfas updates 2022 -As NSFAS extends its 2022 application, this has seen massive number of applicants registering for this opportunity. In this post we have outlined some of the applicants questions answered by NSFAS team when find it difficult applying. See below, most of the questions asked during this NSFAS 2022 Application
Question: It doesn't allow me to fill in the 4 errors. What can I do?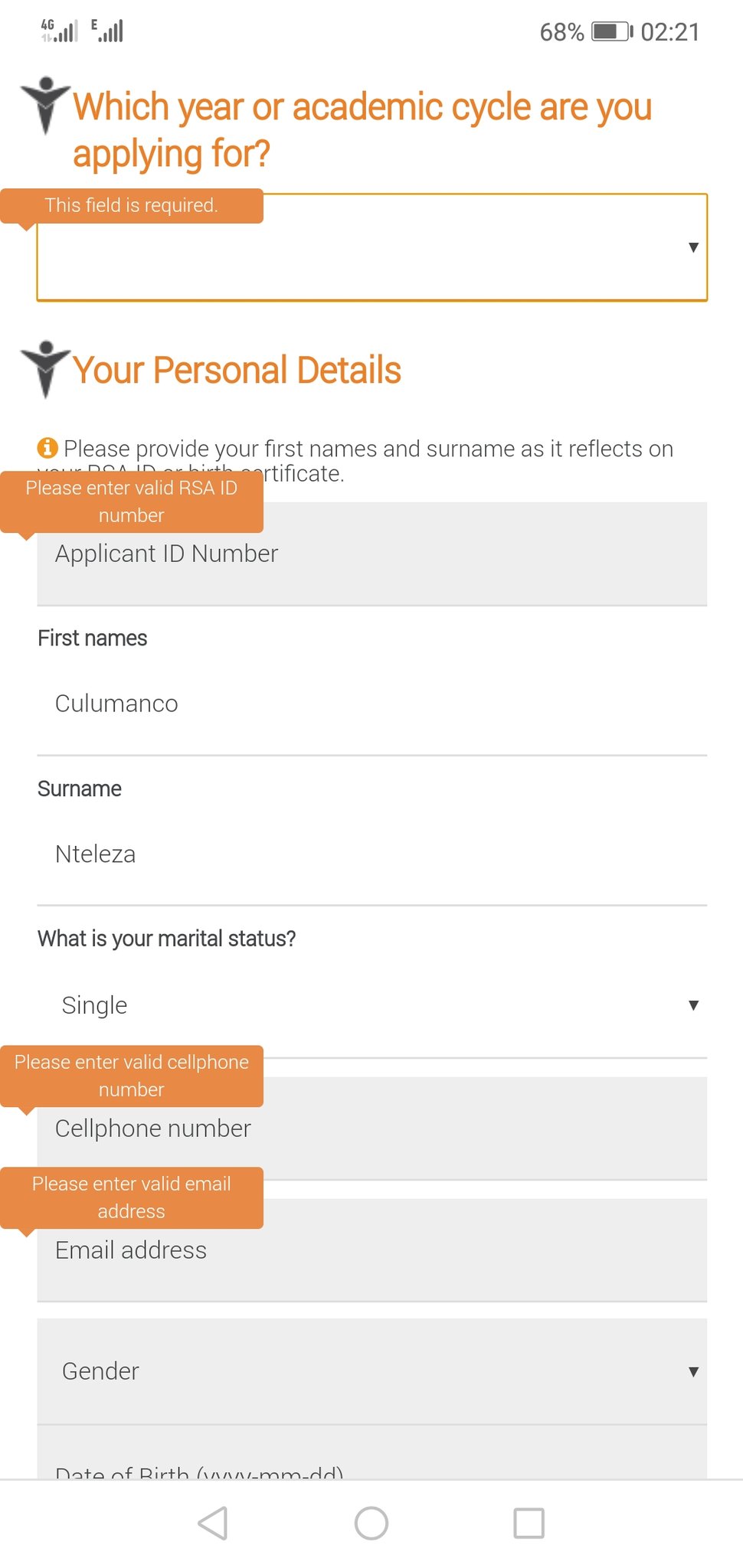 NSFAS TEAM: You would have to try using a different device or different network and keep trying.
Question: My status has been on funding eligibility Right pointing backhand index since the second week of november 2021. When will my status change.
NSFAS TEAM: Your 2022 application is awaiting your academic results in order to determine if you will be funding this year.
QUESTION: It won't let me select a year
NSFAS TEAM: Try using a different device or different cellular network (Telkom is know not to work 100% on the NSFAS website). Please refresh your browser, clear cache and cookies then try again.
QUESTION: I realized that I made a mistake after sending my application, is there anyway I can edit my application when it's already sent?
ANSWER: You may not edit your application, however you may cancel your application and reapply if the mistake is work correcting.
QUESTION: Guys I'm also having a problem. I've been trying to login since yesterday but I couldn't and now it say my userprofile is locked. Can someone please help me ??
NSFAS TEAM: Reset your password to unlock your myNSFAS portal.
QUESTION: I have been stuck on funding eligibility for almost a month now should i cancel nd reapply or wht coz im tired of checking now
NSFAS TEAM: 2022 NSFAS applications are in process.
QUESTION: Please advise it's been doing this even though I've entered the correct name and surname
NSFAS TEAM: If you have any special characters (such as hyphens) in your names or surname, you need to type it without the special characters.
QUESTION: Help me out guys do NSFAS sponsor for private institutions.
NSFAS TEAM : NSFAS does not fund private institutions.
QUESTION: I am unable to check my status.
NSFAS TEAM: Please note that, yes, there is a high volume as everyone is trying to apply.
NSFAS Application Latest News 7th January 2022